About Us
Repair. Maintenance. Service. Since 2012.
Our Auto Center provides an extensive list of automotive and tire repair services for Houston drivers. Keep reading to read about who we are, what we believe and the high-end service we provide both foreign and domestic automobiles.
Selvin and Itzel started in 2012 with the purchase, repair and sale of used automobiles. They understand the frustration of having to take your vehicle to a mechanic because they have already been on the other side of the transaction. After years of dreaming about owning their own mechanic business, Selvin and Itzel Turcios merged their skills and opened Alpha-Omega Tire Shop & Auto Services. Selvin's extensive knowledge of automobiles, in combination with customer service and management skills has contributed great success to the running of Alpha-Omega. Itzel's administrative and accounting skills have played a major role in the growth of the company. As we continue to grow we take pride in our work and offer the best prices to our customers. We also believe that referrals can be the success of any business.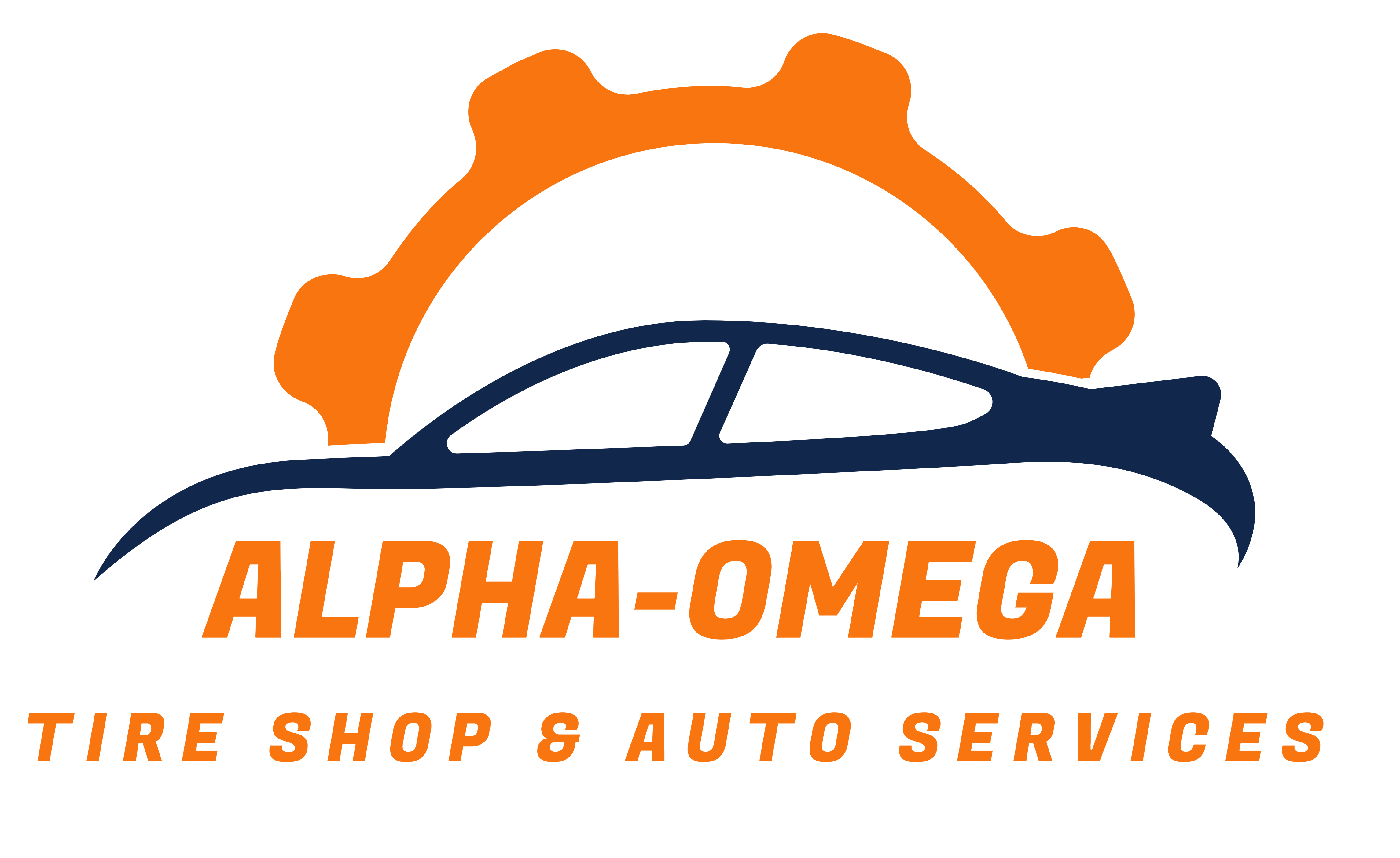 Selvin and Itzel decided to open Alpha-Omega Tire Shop & Auto Services with the shared desire to change how people perceive the experience of repairing and maintaining their automobiles. Their goal is to make the customer and technician relationship more transparent by communicating openly and with clarity throughout the process. Our customers return to us whenever they have an issue or even a small concern about their vehicle because they know that they'll receive the very best in automotive care. Our technicians allow us to provide solutions to a wide range of problems, getting you back on the road quickly without breaking the bank. Stop in or give us a call at 346-413-0967 to let us know how we can help you!
Worry Free Warranty!
12 Month/12,000 Miles Warranty
Domestic Autos:
Fords, Chevys, Dodges, Chryslers, GMCs, Mercurys, Buicks, Lincolns, Pontiacs, Saturns, Hummers, Cadillacs, Jeep
Asian Autos:
Acura, Honda, Hyundai, Infinity, Isuzu, KIA, Lexus, Mitsubishi, Nissan, Subaru and Suzuki.
European Autos:
Audi, BMW, Mercedes-Benz, Porsche, Mini Cooper, Volvo, Saab, Land Rover, Jaguar, and Volkswagen.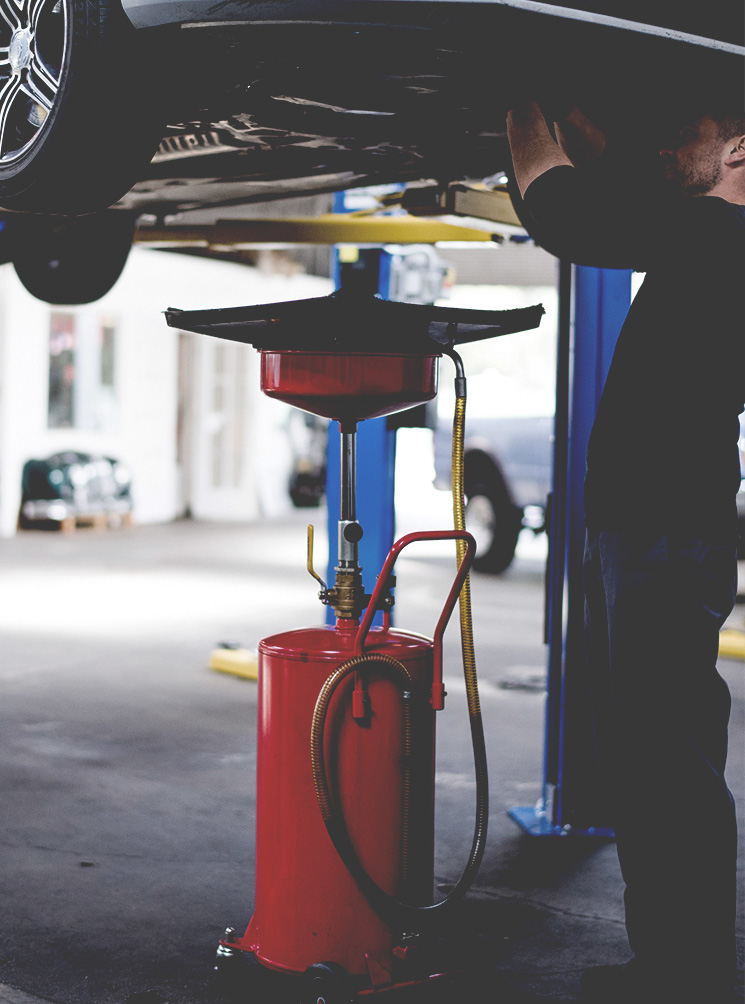 Providing Expert & Honest Service For Over 10 Years
Our History
Here at the Alpha-Omega, we are passionate about providing a high level of auto care to drivers in around Houston, Texas. As a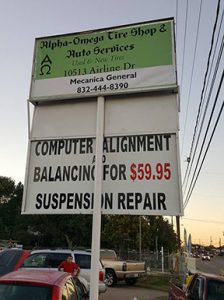 family owned and operated business that has been serving the Houston community since 2012, we understand the importance of treating our clients with a high level of customer service. We're here to get the task done right the first time, and will only use high-quality parts and tier one chemicals to ensure your vehicle is given the professional care that it deserves. The team here at Alpha-Omega is eager to earn the trust of our customers and will work diligently to earn your business time and time again.
Our Service
Our boutique auto center values integrity, and we take great pride in our work, ensuring we not only meet but exceed your expectations. Allow our knowledgeable staff to treat you and your auto to a five-star experience today, visit our auto center in Houston, TX today!
When you're ready to bring your car into our more than capable hands for quality care,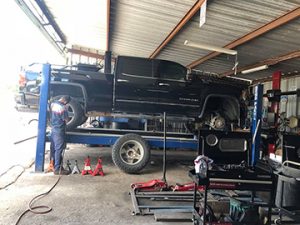 visit us at your earliest convenience. Whether it be a general maintenance, a domestic repair or a tire service, our team of highly trained technicians is here for you. Contact us to discuss your needs today; we'll listen attentively to what it is you're looking for and will present you with an array of options that are sure to leave you feeling satisfied. If you're looking for a team that values excellence, integrity, and professionalism, you're looking for the Alpha-Omega Tire and Auto Services team.
Full Service Auto & Tire Shop
Satisfaction Guaranteed