How do I Know When I Need a Tune-up?:
There are many factors that let you know when you need a tune-up. Typically, your car's age and mileage will let you know and/or the handbook will tell you what the manufacturer recommends. There are a variety of indications that might let you know that it's time for a tune up, including:
You may notice some lights on the dashboard indicating it's time for a tune-up or engine check
Your car feels as if it might stall, or it does stall
It becomes difficult to start the car
You're getting low gas mileage
You don't reach top speed very quickly
The engine is making banging noises
The engine idles roughly
The exhaust has a bad smell coming from it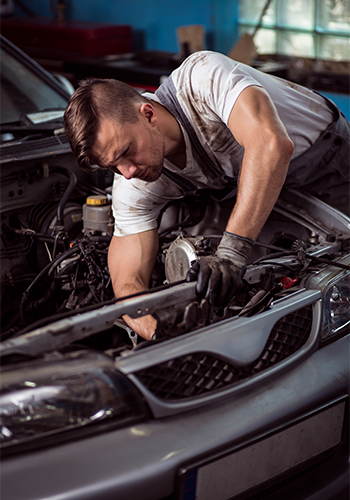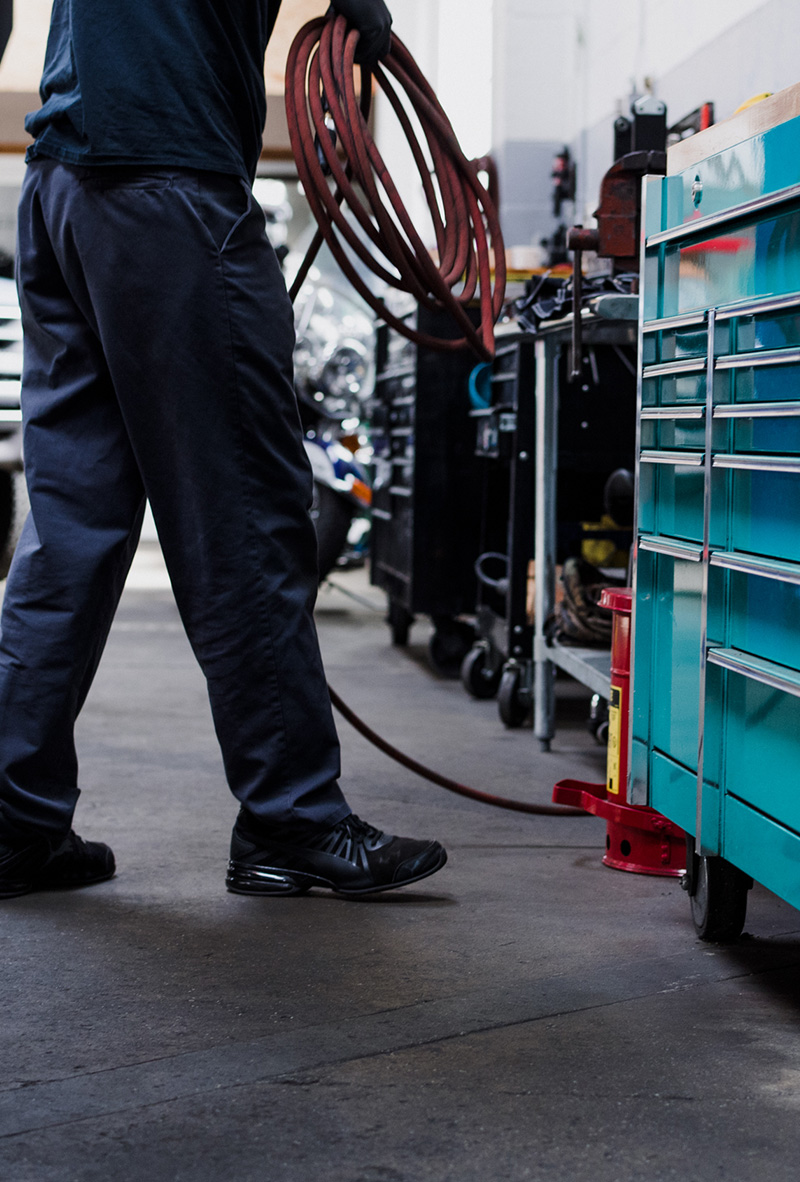 What's Included in a Tune-up Anyway?
A detailed engine inspection
Replace worn or damaged spark plugs and wires/coil boots
Swap-out engine's air filter
Replace the fuel filter
Clean throttle body
Clean fuel system
Replace distributor cap and rotor
Replace PCV valve
Oil change
Check Belts & hoses
Wiper blades checked & replaced
Tire check (replace, balance, rotate, alignment)
Other Miscellaneous items (as requested)
Does Alpha Omega Service Electric Vehicles Too?
If you have an Electric Vehicle (EV), we can service that also!  We will:
Rotate the tires
Flush/replace the brake fluid
Service the coolant
Service the brakes (pads, rotors)
Provide battery care
Flush corrosive materials (such as road salt) from the car's underbody (twice a year)
Every 15,000 miles:
Replace the windshield wiper blades
Every 36,000 miles:
Replace the cabin air filter
Every 75,000 miles;
Replace the hood and/or body lift support "gas struts"
Every 5 years:
Replace the hood and/or body lift support "gas struts"
Drain & fill the vehicle coolant circuits.
Even though electric vehicles may cost more to purchase than a conventional car, they're generally cheaper to keep running when you have affordable home charging. Electric vehicles generally save their owners money because of the lower long-term maintenance costs.
The main reason for this is because Electric Vehicles eliminate over 24 mechanical components that would normally require regular service. An EV owner avoids paying for things like a regular "tune-up", oil changes, cooling system flushes, transmission servicing, and replacing the air filter, spark plugs, and drive belts. Sources suggest electric vehicle owners spend roughly 1/3 of what regular car owners pay for regular service.
However, EVs are not maintenance-free and there are some things that people may not be aware of if they are coming from traditional combustion engine cars. While all automakers provide automobile owners with a standard set of periodic checks and services that are "recommended" in order to keep the vehicle's warranty in effect. those warranties don't last forever and sooner or later most owners are looking for competent, EV maintenance crews. Alpha Omega can provide expert care for both standard combustion engines and Electric vehicles so no matter what kind of car you have, you can get the trusted service you need from Alpha Omega.
.
Why is a Tune Up so Important?
Why is a Tune-up so Important?
A quality tune-up starts with the right diagnostic processes for your car. At Alpha Omega Tire & Auto Repair, our highly trained auto technicians utilize state-of-the-art equipment to diagnose your car and provide a thorough and accurate estimate of the work required before any repairs are actually performed. We also implement a 13-step process to check, replace, repair, clean, change and check all of the major aspects of your car.  When you roll out of Alpha Omega you can rest assured that we've reviewed the major aspects of your car and you'll be "good to go"!