Safety & Emissions Testing
What exactly IS Safety & Emissions Testing?
In Texas, as in most states, in order to be eligible to obtain a vehicle registration or get your registration renewed, you need to pass both a safety inspection and an emissions test or your vehicle needs to be exempt.
Typically, these tests need to be conducted every year in order to be able to legally operate a motor vehicle in Texas. Your vehicle requires Safety & Emissions tests if it is 2 years old (but not older than 24) and if it runs on gasoline. Diesel and vehicles older than 24 years only require the Safety Inspection.
What happens during a Safety & Emissions Test?
During your safety and emissions test, a state inspector will visually inspect and tests the required components of your vehicle to ensure your safety and the safety of others on the road.  It's an opportunity for drivers to discover and fix any issues they may have on their car or otherwise not have been aware of before it becomes a bigger problem that could lead to costly repairs or even an inoperable vehicle.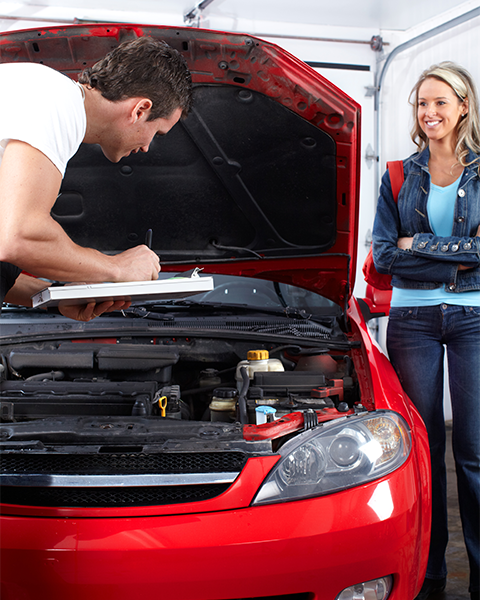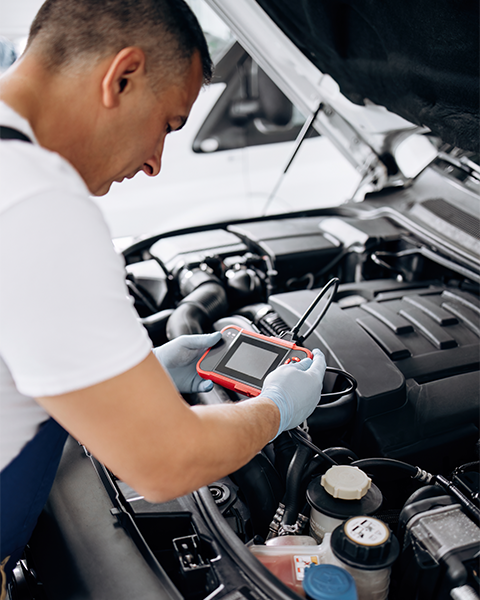 Top 5 Reasons People Fail their Inspections
Worn out tires
Burn out light bulbs
Check engine light malfunction
Bad windshield wipers
Brake issues
How often do I need to get my car inspected?  
Most inspections in Texas are good for one year. However, the initial inspection of a new car will be good for two years.  Keep in mind however that your car has to be inspected at most 90 days before your registration expires.
Just think about all the satisfaction you'll get from knowing that one of the Alpha Omega Tire & Auto mechanics has thoroughly checked all of these devices and parts.  After all, you certainly want to keep yourself and your family as safe as possible, considering all the problems that can be caused by a faulty automobile. If you need an inspection, please bring it to our inspection station approved by the Texas Department of Public Safety at 10513 Airline Drive, Houston, TX 77037 or call us for an appointment at 346-413-0967.
What does the "Emissions Portion of the testing include?
The following emissions control devices are tested, using an OBDII device that connects and communicates with your vehicle's computer and determines the emission system and components are working as intended.
Catalytic converter (CAT)
Exhaust gas recirculation valve (EGR)
Positive crankcase ventilation system (PCV)
Air injection system (AIS)
Evaporative emissions control (EVAP)
Fuel inlet restrictor (FIR)
Thermostatic air cleaner (TAC)
What does the "Safety Portion" of the testing include?
For the safety part of the testing, every passenger car and light truck will be tested to ensure all functions are working properly including:
Horn
Windshield wipers
Mirrors
Steering
Seat belts
Braking system
Tires
Wheel assembly
Exhaust system
Exhaust Emission System
Beam Indicator
Headlights
Taillights
Stop lamps
License plate light
Headlamps
Turn signals
Rear reflectors
Gas caps (vehicles 2-24 years old)
Window tinting
Vehicles Exempt from Inspection
1. Vehicles that are exempt include:
Diesel-powered
Motorcycles
Road-building equipment
Farm machinery
Trailers and mobile homes with a registered gross weight of 4,500 pounds or less.
Vehicles required to display a "slow-moving" vehicle emblem
Vehicles with a special license such as a parade license, charitable organization tags, and/or other special licenses or tags.
Equipment:
Road-Building Equipment
Farm machinery
Trailers
Semitrailers
Pole Trailers
Mobile Homes
Any vehicle required to display a Slow-Moving Vehicle Emblem *When actual gross weight or registered gross weight is 7,500 pounds or less.
A vehicle with one of the following types of Texas License Plates:
Paper Dealer Demonstration/In-transit/Convertor Tag
Parade License
Former Military Vehicle License
In-Transit License
MachineryLicense
Disaster License
FarmTrailer License
Permit License
Antique License
Charitable Organization License
Custom Vehicle License
Street Rod License
A vehicle with one of the following Texas Permits:
Vehicle TemporaryTransit Permit
One-Trip Permits
Temporary 24-Hour Permits
Prorate Tabs