What exactly IS Smog & Emissions Testing?
In Texas, as in most states, in order to be eligible to obtain a vehicle registration or get your registration renewed, you need to pass both a safety inspection and an emissions test or your vehicle needs to be exempt. Typically, these tests need to be conducted every year. Your vehicle requires emissions and smog tests if it is 2 years old (but not older than 24) and if it runs on gasoline.
Vehicles that are exempt include:
Diesel-powered
Motorcycles
Road-building equipment
Farm machinery
Trailers and mobile homes with a registered gross weight of 4,500 pounds or less
Vehicles required to display a "slow-moving" vehicle emblem
Vehicles with a special license such as a parade license, charitable organization tags, and/or other special licenses or tags
When I get an inspection which things are tested?
The following emissions control devices are tested, assuming they were originally on your vehicle when it was manufactured:
Catalytic converter (CAT)
Exhaust gas recirculation valve (EGR)
Positive crankcase ventilation system (PCV)
Air injection system (AIS)
Evaporative emissions control (EVAP)
Fuel inlet restrictor (FIR)
Thermostatic air cleaner (TAC)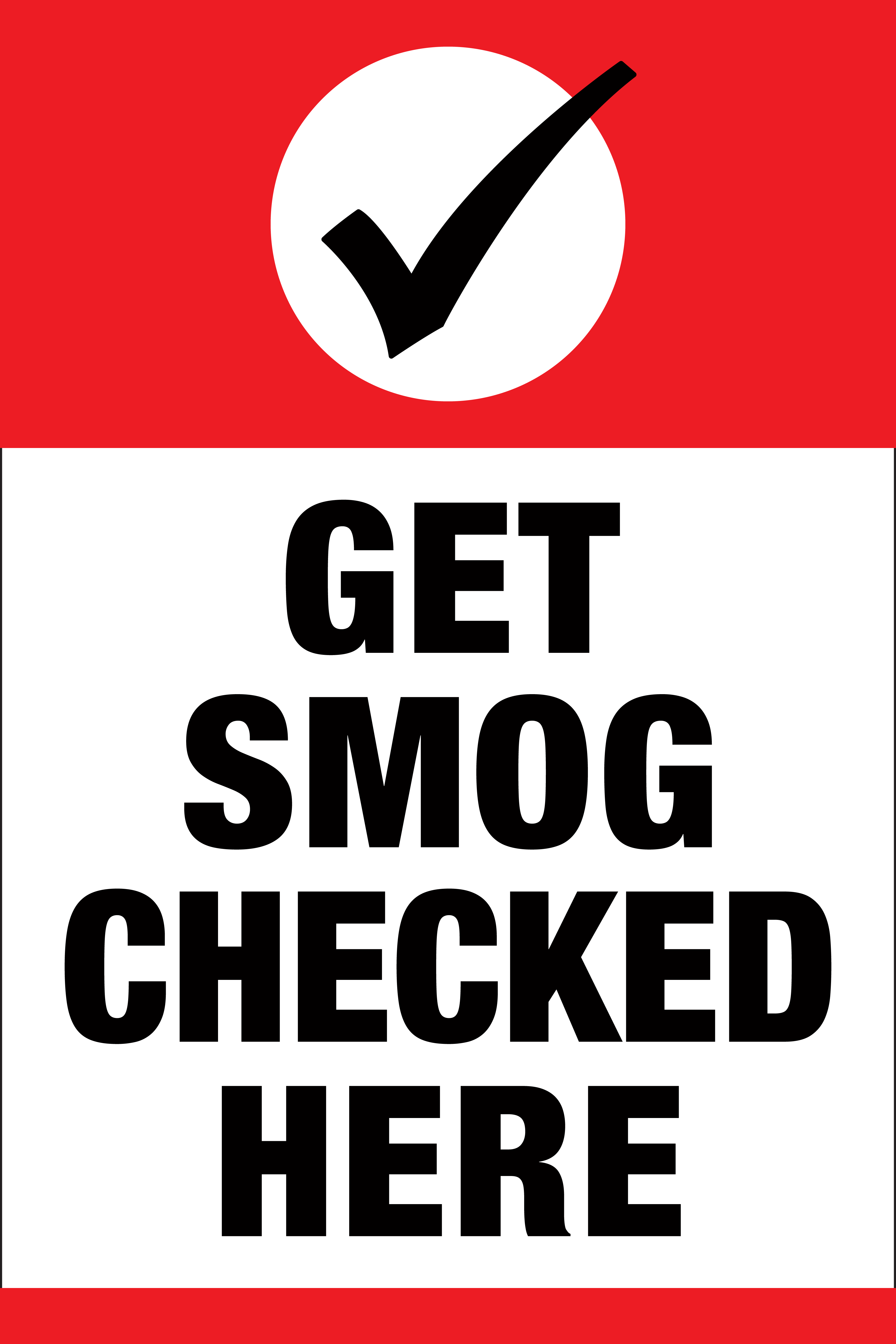 What happens during a Smog & Emissions Test?
During your smog and emissions test, the exhaust pipe of your vehicle is connected to a machine that reads the amounts of pollutants that your car is putting out while it's idling and while the gas pedal is pressed down. The testing device is calibrated to match up with precise specifications as laid out by the clean-air laws. If your car is found to be putting out too many emissions, it's given a failing grade and you won't be able to register your car until the issue has been fixed.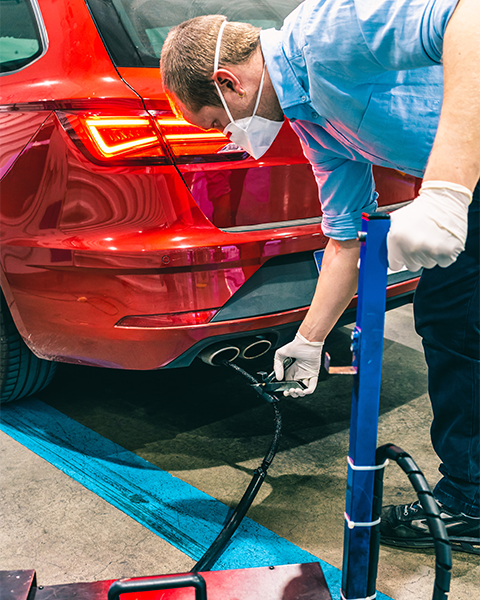 Just think about all the satisfaction you'll get from knowing that one of the Alpha Omega Tire & Auto mechanics has thoroughly checked all of these devices and parts.  After all, you certainly want to keep yourself and your family as safe as possible, considering all the problems that can be caused by a faulty automobile.  If you need an inspection, please reach out to us for an appointment at 346-413-0967 or stop by at: 10513 Airline Drive, Houston, TX 77037.
What does the "Safety Portion" of the testing include?
For the safety part of the testing, every passenger car and light truck will be tested to ensure all functions are working properly including:
Horn
Windshield wipers
Mirrors
Steering
Seat belts
Braking system
Tires
Wheel assembly
Exhaust system
Exhaust Emission System
Beam Indicator
Headlights
Taillights
Stop lamps
License plate light
Headlamps
Turn signals
Rear reflectors
Gas caps (vehicles 2-24 years old)
Window tinting